Selected references
Construction of cement plant 3 300 t/d
Material preparation 1 200 – 1 400 t/h
Main equipment of the crushing plant: 2 200 x 12 150 mm apron feeder, 1 000 mm roller screen, ODN 1214 impact crusher, transport and de-dusting equipment
Main equipment of the pre-homogenizing storage: ZH 34-V 4.450 stacker, SPMV 34/32.5 scraper, transport equipment
Input material: calcareous clay fraction 0 – 500 mm, 1.4 t/m3, up to 10%
Output product: fraction 0 – 70 mm, 10% up to 90 mm
Raw meal production 300 t/h
Main equipment: LM 48.4 vertical mill, high-efficiency cyclones Ø 4.5 m, transport and de-dusting equipment
Input material: limestone, clay, sand, iron correction fraction 0 - 70 mm, 10% up to 110 mm
Output product: fineness 12% R0.09 mm
Kiln line 3 300 t/d
Main equipment: LUCY 5ST 2/650.800 preheater, KS calciner, rotary kiln Ø 4.6 x 68 m, grate cooler 76.1 m2
Clinker storage
Main equipment: KTS 800 chain conveyor, silo Ø 28 x 43.5 m, de-dusting equipment
Cement production 220 t/h
Main equipment: vertical mill LM 56.3-3C/S, Jet fabric filter for product separation 695 000 m3/h, combustion chamber 9 100 kW
Input material: clinker, gypsum, slag
Output product: 3 300 ± 3% cm3/g (Blaine), < 0.3% H2O

---
Reconstruction of cement plant 1 200 t/d
New primary crushing plant 370 t/h and pre-homogenizing storage with 20 000 t capacity
Main equipment: OKD 2000x2000 impact-hammer crusher, belt conveyor, KTM 360 vertical mill, circular pre-homogenizing storage, stacker, scraper
Outlet product: fineness 5% R25mm
Reconstruction of raw mill 2 x 48 t/h and homogenizing silo with 6 000 t capacity
Main equipment: 2 original mills Ø 3.1 x 6 m, new LTRR 2000 separators, exhaust fans, de-dusting, screw conveyor, bucket elevator, silo Ø 14 m x 60 m
New kiln line 1 200 t/d
Main equipment: LUCE five-stage cyclone preheater, rotary kiln Ø 3.4 x 46 m on three supports, RCH30/0747 grate cooler, de-dusting
Fuel: natural gas or coal, in combination if needed
Heat consumption: 3 070 kJ/kg of clinker
New coal grinding plant 10 t/h
Main equipment: vertical coal mill, air separator, transport
Output product: fineness 12% R0.09 mm, moisture 1%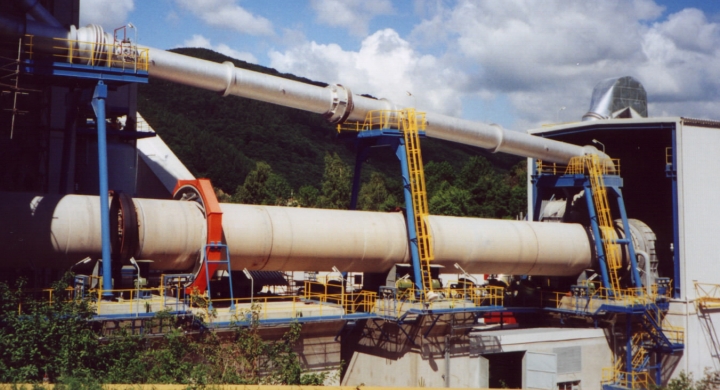 ---
Kiln line 3 500 t/d
Main equipment: LUCY 5ST 2/650.800 preheater, KKN - AS calciner, rotary kiln ø 4.4 x 64 m, cooler 80.3 m2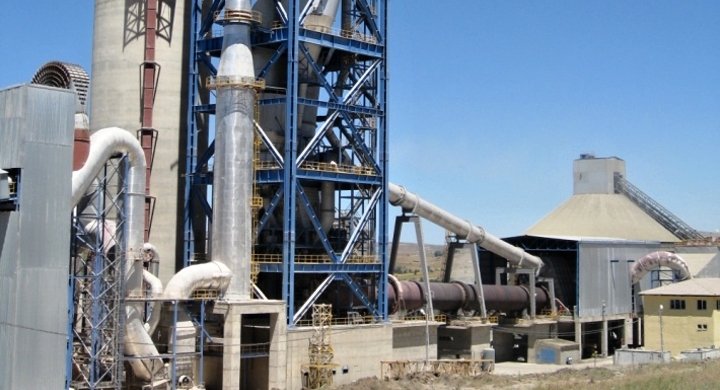 ---
Modernization of kiln line 1 900 t/d
Main equipment: original rotary kiln, new SCC calciner, new KIDS cooler
AF ratio (substitution of noble fuels for secondary fuels) 80%
NOx < 500 mg/Nm3, CO = 500 mg/Nm3
Heat consumption 3 447 kJ/kg of clinker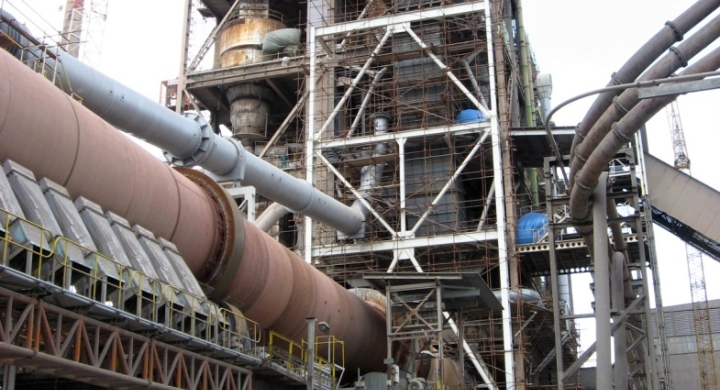 ---
Installation of preheater chloride bypass
Main equipment: cooling chamber, piping, fans, flaps, compensators, cyclones, structures, platforms, heat insulation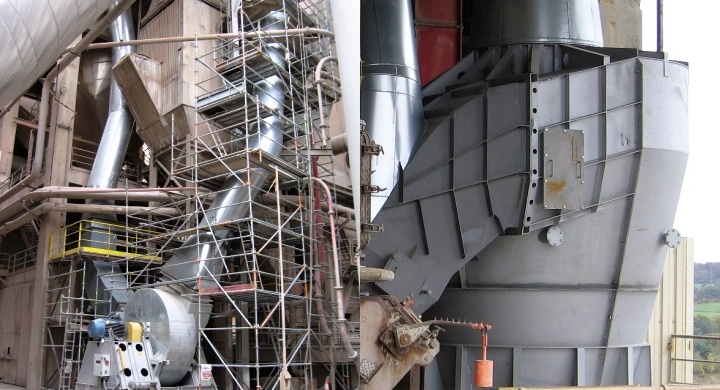 ---
Extension of calcining channel
Original state: Calcining channel in five-stage preheater for mazut burning. When burning solid fuels, a portion of the energy attained could not be used, deposits formed and equipment became clogged.
State after modification:
Increased duration that combustion products remained in the calciner by 4 seconds, to a total of 6.2 seconds.
By increasing the height of the calciner by 29.6 m, the path for combustion products was doubled in length, by more than 60 m.
The combustion process was improved and the thermal efficiency of the entire system was increased.
Product quality was improved, which was brought about by more uniform and stable clinker burning.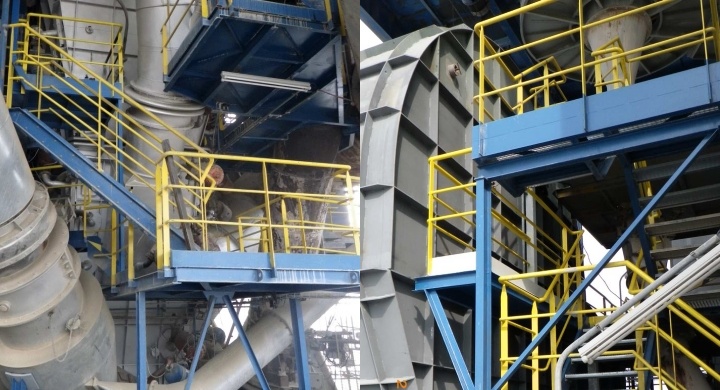 ---
Raw meal pregrinding plant
Main equipment: PREMILL PM 1400 horizontal mill
Capacity: 205 t/h
Input material: raw meal fraction 0 - 45 mm, moisture < 3.0%
Output product: fineness max. 10% R 5 mm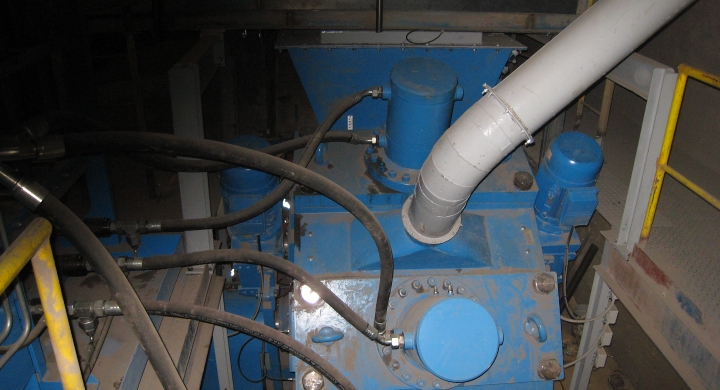 Raw meal pregrinding plant - VIDEO
---
Raw meal grinding plant 250 t/h
Main equipment: ball mill on sliding bearings Ø 5.2 x 13.5 m
Output product: fineness 0 - 25 mm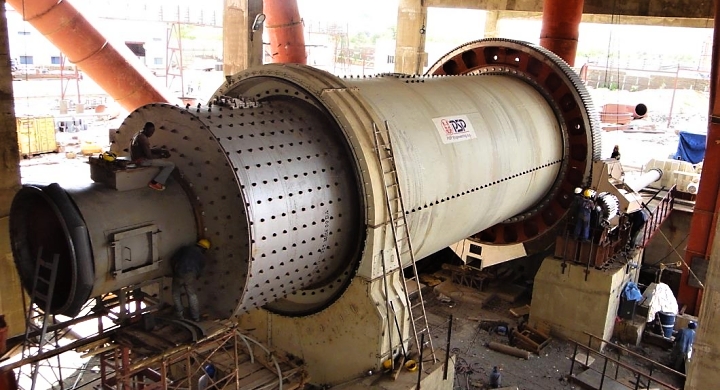 ---
Cement grinding plant
Main equipment: ball mill Ø 4.0 x 13.75 m
Input material: clinker and gravel
Capacity - product of CEM I/42.5 R: 85 t/h
Capacity - product of CEM II/B 32.5 R: 95 t/h
Output product: fineness 10% R40 and 3500 Blaine

---
Modernization of cement grinding plant
Main equipment: new two-chamber tube mill Ø 4.2 x 14.5 m, separation circuit fitted with VTP 2900
Capacity - product of CEM I/42.5R: 79 t/h
Capacity - product of CEM II/B-S32.5 R: 97 t/h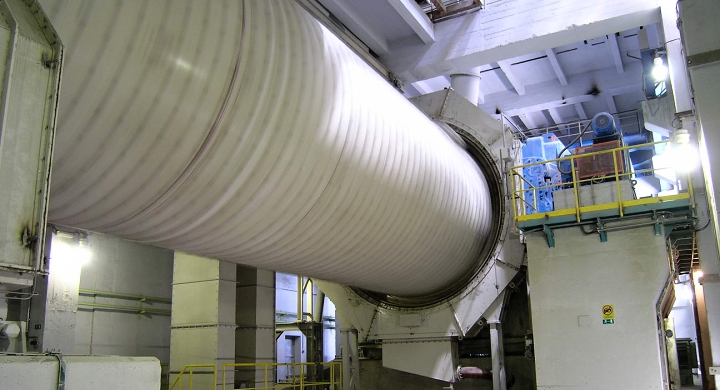 ---
Cement grinding plant revamping with transfer into closed circuit
Main equipment: VTP 2700 dynamic separator
Input material: clinker, gypsum, additives
Output product 1: capacity 100 t/h, fineness 3000 cm2/g
Output product 2: capacity 60 t/h, fineness 4500 cm2/g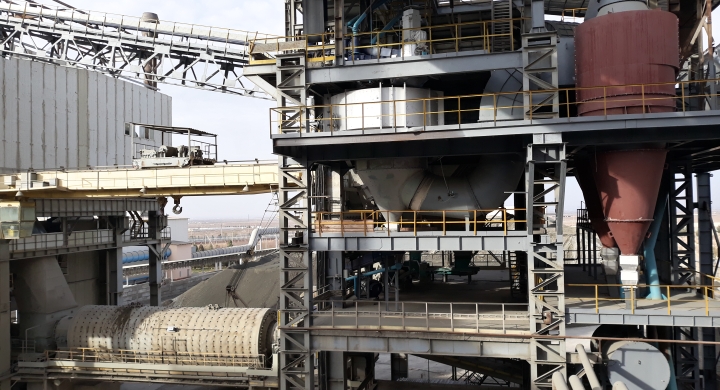 ---