ODV vertical impact crushers
ODV vertical impact crushers are used to re-grind final fractions in order to increase the proportion of cubic grains in the product (stone-metal crushing system) or to simply increase the proportion of cubic grains (stone-stone crushing system). They are used for the crushing of medium-hard and very hard materials.
Main operating characteristics:
high operating reliability
low operating and maintenance costs
easy maintenance
use of highly wear-resistant materials for the main crushing elements
tilting cover for easy access to the crushing area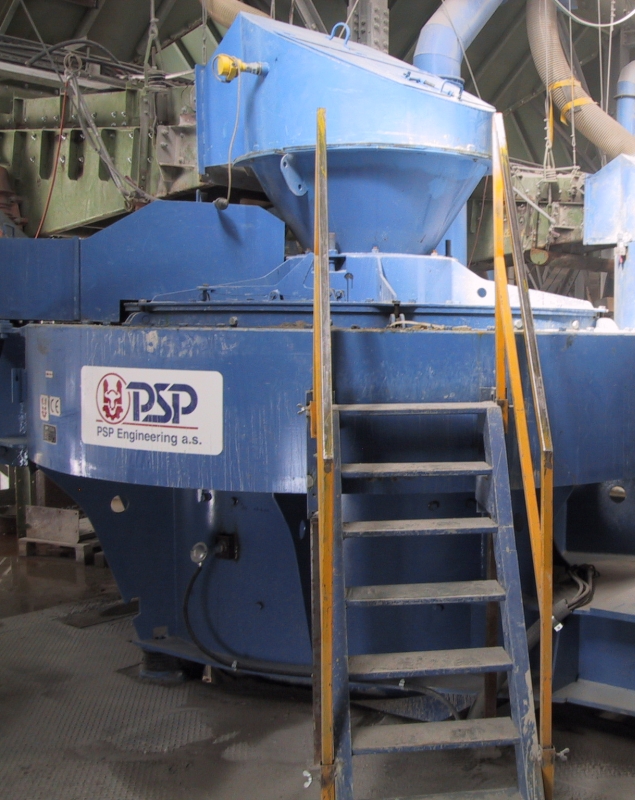 type
max. inlet piece*
max. capacity
max. peripheral speed of the rotor
el. motor
mm
t/h
m/s
kW
ODV 05S/SM
32
10-50
80
37-55
ODV 08M
50
50-140
75
90-160
ODV 08S/SM
ODV 10M
70
100-200
75
110-200
ODV 10S/SM
ODV 12M
70
150-350
70
200-315
ODV 12S/SM
* undersize of square mesh size
The stated capacities are only informative and depend on properties and composition of the crushed material and way of feeding.